Swim Lessons San Diego is a leader in adult swim lessons because of our experience and ability to meet every swimmer at their comfort level and ability. We break down skills into manageable pieces which creates achievements, builds confidence, produces fast results and motivates adherence to long term goals. Our private adult swimming lessons are held in the privacy of your home pool or in the comfort of a luxury athletic club in Downtown San Diego.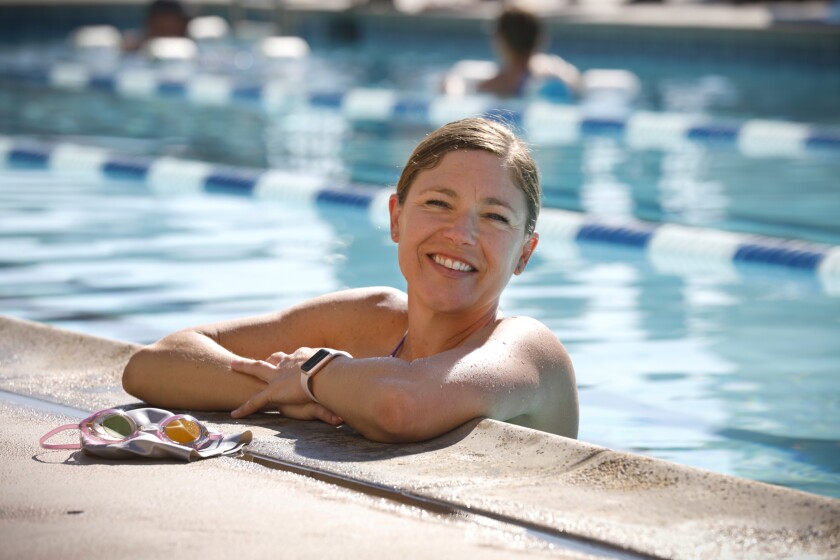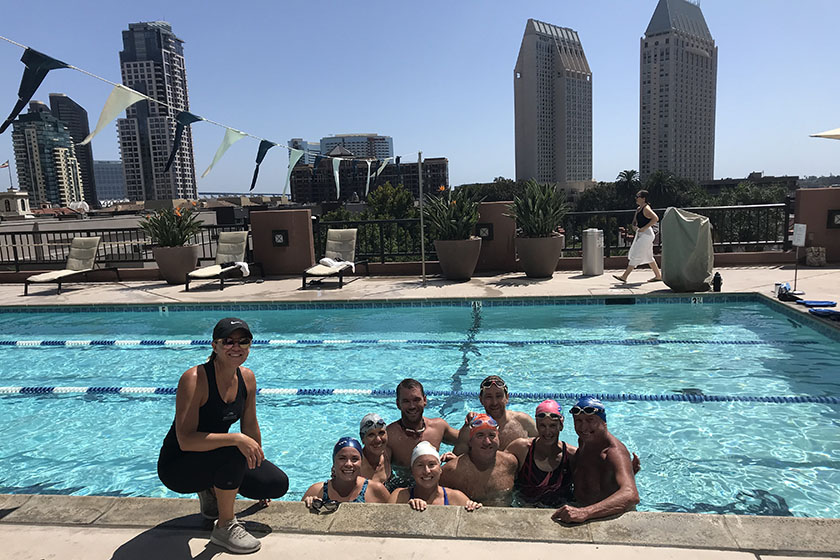 FACT: One third of Americans don't know how to swim.
You're not the only one interested in adult swim lessons! All kinds of swimmers are interested in lessons:
Beginners afraid of the water
People who want to build confidence swimming for water sports
Triathletes
People who are injured and need to learn to swim for fitness
People training for a swim test (military, school, etc.)
Parents who need to learn to swim
You're never too old to learn!
You can learn to swim at any age and you can swim well into old age! Adult swim lessons can give you the confidence to swim in the ocean, to learn to surf, to go snorkeling, to jump off a boat on your next vacation and more. If you live in San Diego the investment in adult swim lessons has a huge return. Join the fun and sign up for lessons today!
Had unsuccessful lessons in the past?
Group lessons don't individualize instruction or provide much feedback. Our private adult swim lessons meet each learner at their level of knowledge and ability in the water and give feedback 100% of the time. Most of our students are surprised and motivated by how quickly they progress.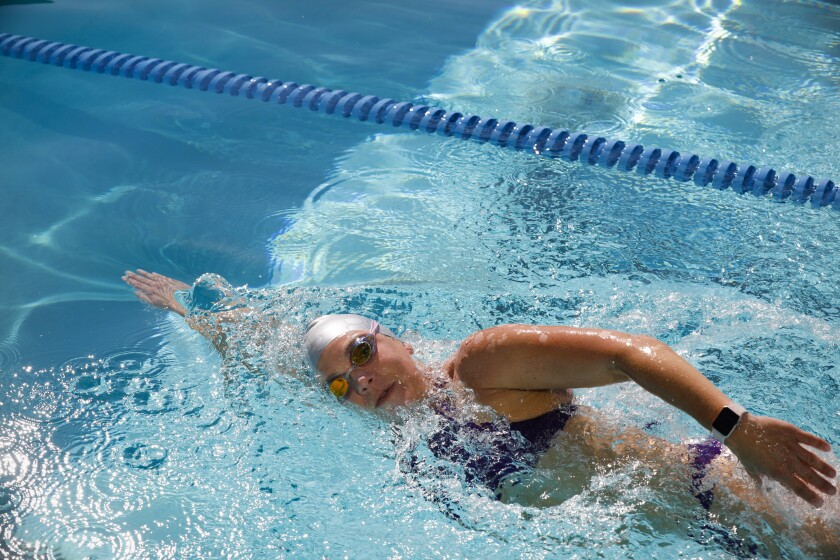 WHAT OUR CLIENTS SAY ABOUT US
I'm a 41 year old woman who was terrified of the water, I would miss out on several watersports due to my fear. Until I finally decided to fight and conquer it. Kristina has been my biggest FAN! She is GREAT, patient, motivating, inspiring, supporting, just an AMAZING swimming coach! Its been a little over a month since I started taking adult private swimming lessons from her, and am truly surprised and proud that now I can be in the deep end and be fearless!! If I can do it, anyone can, without such a great COACH, I probably would have given up. Thanks Kristina!!​
Susan H.
I started learning with absolutely no skill! After 3 months (3 days a week for an hour) of learning from Kristina I was able to do a full 200 yards free with (fairly) good technique! After 6 months of training, I know all 4 strokes fairly well now and I participated in my first swimming competition! I highly recommend Kristina for any level of swimmers!
Peyman H.
I recently decided to try triathlons, but had no formal swim training. I took a few lessons at home, but found Kristina on the internet and decided to take a lesson from her while visiting San Diego. Very quickly I learned that Kristina is a terrific teacher, and she was able to communicate so effectively I learned more from her in one lesson than I learned in all of my previous lessons combined. I was so impressed that I booked lessons every day for the rest of the week. Before Kristina, I was nervous about whether I could really master open water swimming. Now I have all the confidence I need to make this dream a reality. Kristina is also a wonderful person, and I connected with her on a personal level. I can't recommend her highly enough.
Cameron
I just had my first swim lesson with Kristina V., she's amazing! Such a good coach and thorough. She can really break down the swimming so I can get it. And it's a great workout. The club is really nice, great view and such a treat. I'm hooked!
Diana W.